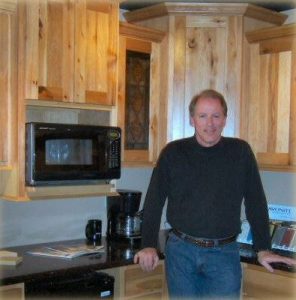 Hi, I'm Cliff Bowron, and I am the proud owner of Conifer Kitchen Design in beautiful Conifer, Colorado, as well as Branches Cabinetry and Design, my Evergreen Showroom.  I have lived in the area for over 20 years and have enjoyed seeing both the community and my business flourish.
I have been a cabinet salesman and designer for over 30 years, and have seen many changes in the business.  That is why I value the importance of staying up to date on new industry trends and technological developments.  I am an expert in 20/20, the premier kitchen design software in the industry, which lets me create a custom visual design of my customers' dream kitchen.
I also work closely with a variety of quality cabinet makers, countertop manufacturers and hardware manufacturers to provide a wide variety of styles, colors and finishes to meet all needs and budget without sacrificing quality.
Because I oversee projects from inception to installation, my customers can be confident in receiving exactly what they want, without unnecessary stress or hassle along the way.  I work closely with experienced contractors to ensure fast delivery and quality products that will not wreck your budget.
Call me today and let's get started on that kitchen you've always wanted, and deserved.
(303)594-3151
Call to make an appointment at one of our showrooms:
11485 Highway 285
Conifer, CO 80433
(Just South of Safeway)
Or the Evergreen Showroom: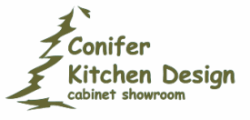 27945 Meadow Drive
Evergreen, CO 80439
(In the Evergreen Design Center)
Click here for more information.